Access Control Camera Face Recognition/Temperature Indicator
Monitor access to restricted areas using temperature readings and facial recognition thanks to Bolide's BN-2600ACTC access control camera. Thanks to its backlight management with its WDR and in conjunction with the Instant Face Recognition algorithm (500ms), you can have an accurate face reading and avoid false alarms. The camera will issue an audible alert if a person's temperature is too high.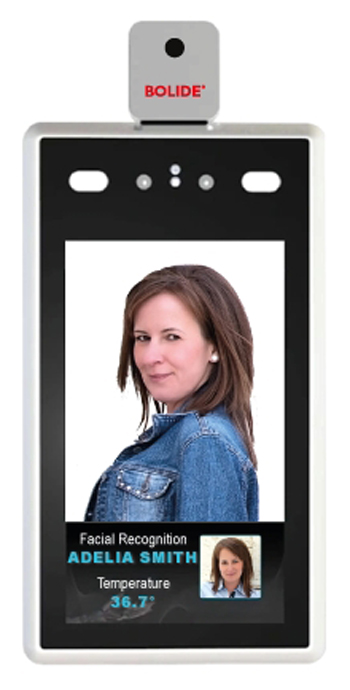 FEATURES:
100% no-contact

Body-temperature scanning:

30-45°C ± 0.3°C accuracy 

Quick and accurate facial recognition

User can be recognized while wearing a safety mask and detects users without a mask

Can be added to a door access control system

Can read faces in low- and bright-light situations

Register up to 22,400 faces in the database & log scans future review

Affordable and easy to deploy
Contact Us to Learn More About This Product
"Your crew has been fantastic and the most professional team we've had the pleasure to work with."
"As a local business owner, I appreciate that ClearCom is a local company that is embedded in their community. ClearCom truly is a one-stop-shop and I would recommend them to anyone."
"I knew that I could always trust in you and ClearCom to take the best care of us and you never let me down!!"
Why Choose CearCom?
Our highly experienced technicians work
with your team until you're 100% satisfied. Our goal is to make sure every job is done right, within a budget the first time.