Calm, cool, and collected. That, in a nutshell, is ClearCom's Account Executive, Matt Kozlowski. Whether helping his team deliver exceptional customer service or assisting his clients, Kozlowski's diligence toward ClearCom is unwavering.
"It's my goal to catapult ClearCom into outstanding growth through exemplary work ethic and salesmanship," he shares. "More simply put, I want to create record-breaking years in sales and profits for every year that I am employed here."
With an impressive background in sales, Sandler Sales Training, and awards to boot, Kozlowski's goals for the company are no puff of hot air. "My confidence and calm demeanor, mixed with a knack for reading people and adapting to difficult situations, really help in any professional arena," shares Kozlowski. "Typically, this can help keep customers at ease and willing to trust me to lead them the right way through difficult times."
According to Kozlowski, his dedication to ClearCom starts, first and foremost, with his team. As a relatively new player in the security and communications field, he knew he would have to rely heavily on his co-workers when he first joined the team. "I definitely would have to say co-workers are the crowning highlight of our company," he states. "Being so welcomed and supported through learning an entirely new industry has shown me what a fantastic team we have. True trust and confidence in your team are so important to one's success. I could not love them more!"
Kozlowski attributes ClearCom's outstanding track record to the company's success. "We are a small business, and we truly care about our clients and their best interests," he shares. "From the initial contact to the final day of installation and beyond, we take the utmost pride and care to ensure we provide exemplary service and care to everyone we come in contact with related to the project."
When Kozlowski is not hard at work on ClearCom projects, he enjoys spending time on the golf course or in his art studio. He also contributes his time to several nonprofit organizations.
Office: 262.898.2020
Mobile: 262.202.1978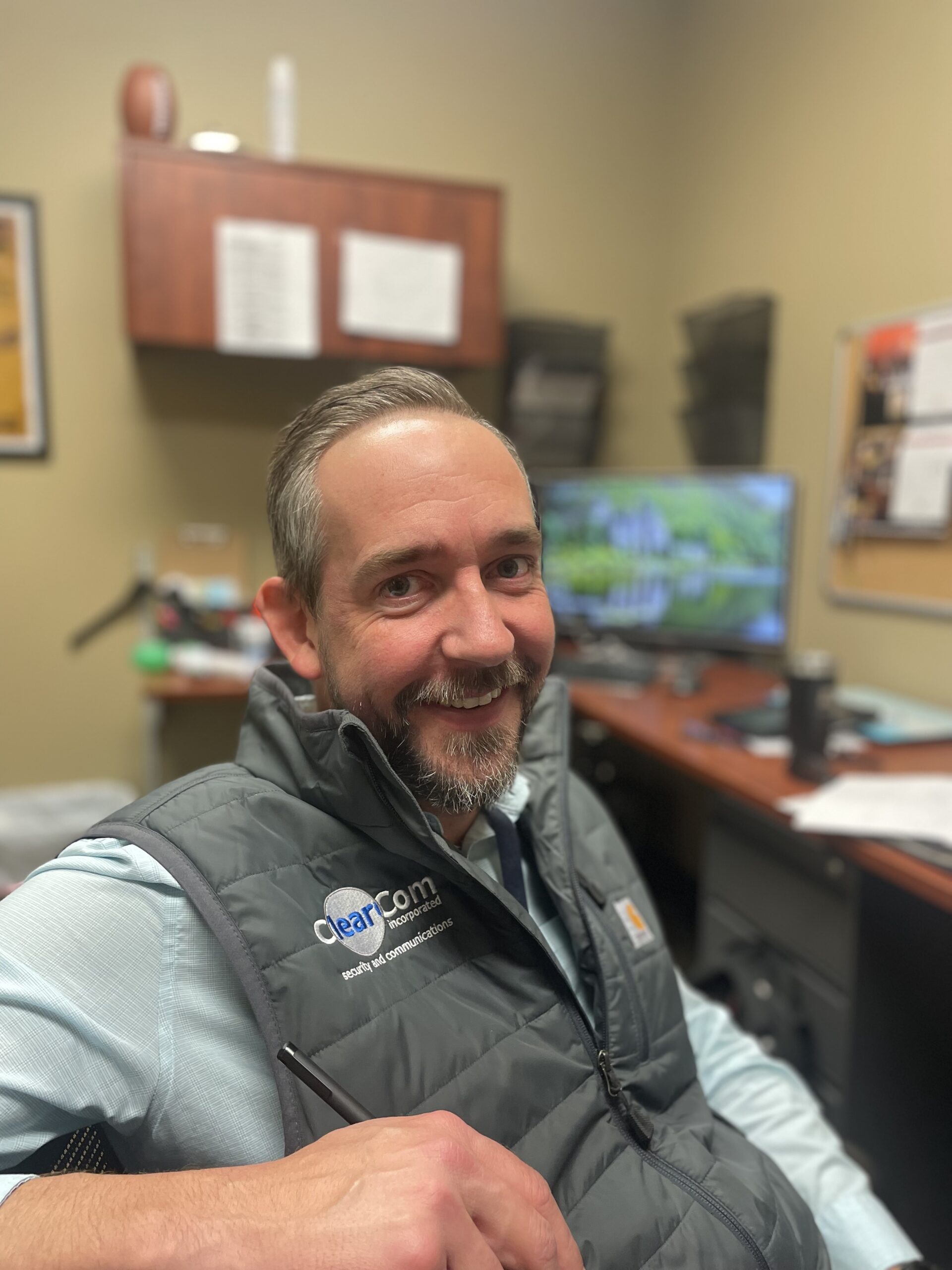 Account Executive, Matt Kozlowski.